Professional Cap Factory, Since 1994.
You need more than just a single CAP, you need a veteran supplier who has been in the field for 30 years to build your brand and grow your profits. Let CHUNTAO help you achieve business success.
If you have your own ideas about the product, we can make it come true.

Get a mockup with your logo or your design. Chuntao is here to help you in choosing the right fabric, color, strap…etc and the right model, snapback hat, baseball hat or beanies to match your brand.
Get a sample to get a quickview and confirm your design before going to production.
We currently have a MOQ of 25pcs per style, woven with multiple choices of fabrics and mesh; cotton twill, organic cotton, wool, polyester, acrylic. 100% adjustable from the visor to the strap, embroidery and color.
During and after the manufacturing process, we organize a QC in order to check that the product is made following your requirements.
We organize the shipping of your goods with DHL or Fedex. If you want to use your contract or another shipping company, we can book the shipment as well.
Our company is based in China. Therefore we can import the goods for you by taking care of all importation taxes, duties, VAT…etc.
Cap Wholesale Can Be Easy & Fast.
No matter what style of cap you want, based on our extensive experience, we can manufacture it. In particular, our fashion sense, which makes the final product can be distinguished from the vast majority of caps on the market.
30 years Vendor of Wal-mart,Disney,Target…Sedex, BSCI, NBCU, Target certificated. Own design team, combined current trends to provide newest products. No matter what, we will be your best choice.
30 Years experience in cap filed!
our factory covers an area of 1w square materes, with 300 workers in the workshop and a daily output of 10000pieces, we can design about 30 different designs every day.
Design Team
Making your idae into real
2-7 Days Sample Time
Fast sample time, make you can get in time
Self Laboratory
Professional self-inspectors to ensure product quality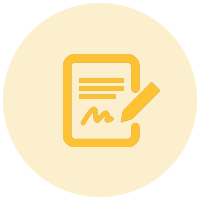 Inspection
Putting your eyes in the factory
Our factory has 4 single plants dedicated to the production of caps
You provide the design and we generally will give you a solution in a week's time.
The staff you interface with are experienced and certified in their professional skills. And also, we can give you reply within 4 hours.
30 years Vendor of Walmart,Disney,Target…And also have Sedex, BSCI, NBCU, Inditex certificated.
Teach you how to cleverly clean hat, different material hat has different care methods!
阅读更多 »
Thank you very much for your honesty, professionalism, dedication, patience, kindness, willingness to provide the service, which complies with the most.strict requirements of the most demanding inspectors. YOU ARE AN EXCEPTIONAL COMPANY'! THANK YOU, THANK YOU, THANK YOU!
Thank you for your comments and your work this year.  We are generally very happy with your factory.  Once we get the colors agreed, the knit orders will be very easy.  The colors on the card so far look good.
We have probably found the best factory in China to produce our products, and I believe that in the near future we will work more closely together, and this will be my most friendly supplier!
Start earning substantial profits in your country today!
Cap wholesale can be easy. CHUNTAO cap empire.com has helped customers in more than 30 countries to be successful and earn good profits. We also welcome you to become a distributor in your country.
After signing the agreement, your orders will be processed and shipped first, and we will execute your custom cap' design after you send us the first time. Click the buttons below, and let's grow your brand together.